Blog
Thank You Super Heroes!
Written by
In Good Company
Image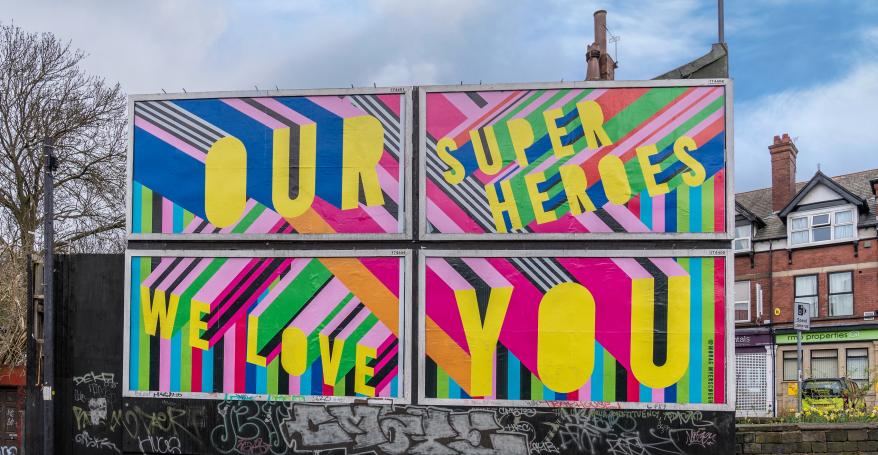 Here at In Good Company we've collaborated with Morag Myerscough to take over the infamous Leeds Hyde Park Corner Billboards with a 'Thank you' message for our frontline staff during the Covid-19 crisis.
The project has been supported by local Leeds-based Brand, Creative, Print & Advertising company FYI and was turned around in just 72 hours to ensure the message went live as soon as possible.
Morag Myerscough is a London-based artist whose work is characterised by an engaging boldness, creating specific, local responses to each distinct audience that will see and experience the work, using it to create community and build identity. We are very proud of this project and we hope it brings a smile to everyone working tirelessly on the frontline in Leeds and beyond.
Image
In Good Company is curated by founder Laura Wellington. Laura is a Place Maker, Creative Thinker, Designer, Positive Disruptor and the Co-Founder of Duke Studios and Sheaf Street. A long term advocate for the collision of creativity and city development.