Blog
A New Mural For Leeds: You & Me, Me & You
Image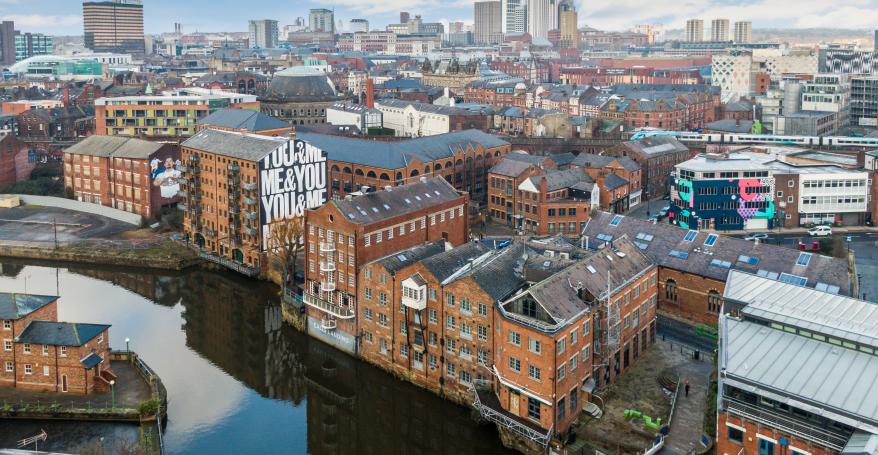 It's Monday. It's January. It's 2021. If ever there was a time to share something to make us all smile it's now.
Image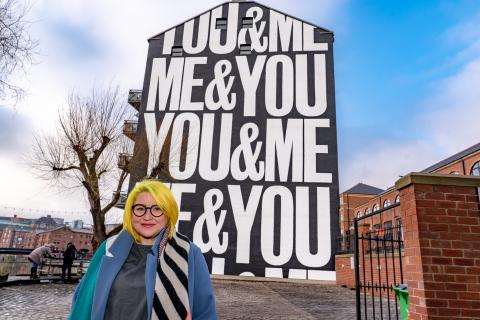 Over the past year designer Anthony Burrill and Laura Wellington's In Good Company have been working together to bring the city a message of hope and unity for the years ahead. And, let's face it, in the absence of hugs, and whilst we're still restricted by social distancing these words feel more important than ever.
Image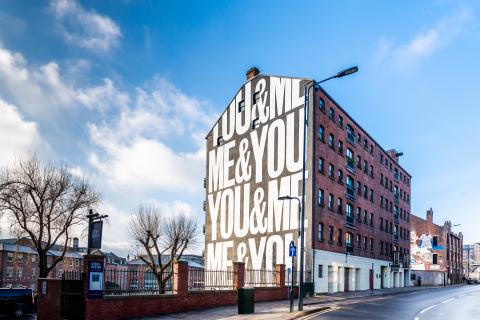 The mural was made possible by a partnership with funding and support from local property King & Co who worked closely with Laura and Anthony to make to the project happen. We love that the striking artwork is also visible from the water, shining a light on Leeds historical past as a thriving port city and showing off our beautiful River Aire. 
Image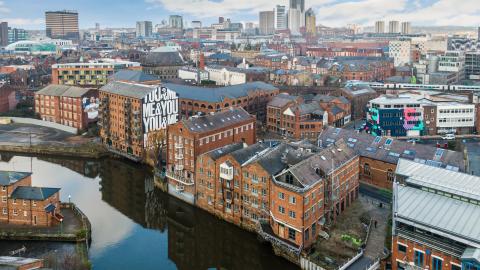 Anthony Burrill studied Graphic Design at Leeds Beckett University and is over the moon to have been given the opportunity to create a permanent artwork in the city where he learned his craft. The project was curated by Laura Wellington of In Good Company, a Leeds based organisation that brought a splash of colour to the city in 2020 with it's large scale billboard project 'Posters For The People'.
Image