Blog
Angels of Freedom Leeds - Four Glorious Years ... and Counting!
Written by
Angels of Freedom
Image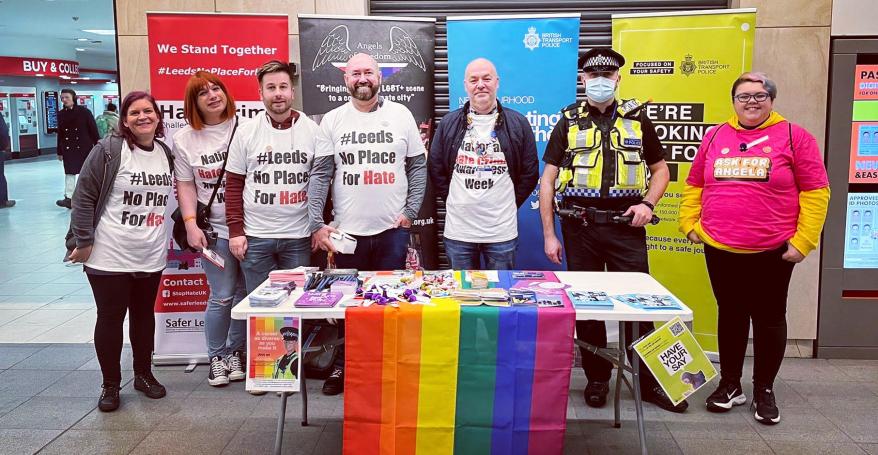 Daniel Maher, member of the LGBT+ community in Leeds and proud volunteer with Angels of Freedom Leeds offers an insight into the world of LGBT+ support available in Leeds, as the organisation celebrates its fourth year and is campaigning for more volunteers.
After being part of a number of LGBT+ inclusive events and activities in Leeds, organised by Rob Wilson, stalwart of the community, I decided it was time to give something back and I now volunteer on a fortnightly basis for Angels of Freedom, including as part of their Street Team.
The Street Team visits all bars in the Freedom Quarter of Leeds, which includes the scene in Lower Briggate as well as the bars on Call Lane. We distribute flyers and talk to the door staff about the initiatives available to help keep those on a night out safe. These include services from St John Ambulance, the British Transport Police and Ask for Angela. We'll do a number of laps around the Freedom Quarter in the first part of a Friday night, looking out for people who may be out on their own or who may need early intervention and a drink of water or two before continuing to enjoy their night.
Angels of Freedom also have an occasional stall in Leeds City Station to promote all sorts of useful services available to LGBT+ people as well as the wider community, this is organised together with members of the British Transport Police. A key focus of the most recent stall in October was alerting people to the Ask for Angela campaign adopted by the majority of bars and venues across the city as a way to support anyone feeling vulnerable when on a night out. At a time when students return to the city it was a great opportunity to show that Leeds is such a welcoming city for LGBT+ students and share what services were out there to help them feel safe.
I feel like Angels of Freedom really makes a difference. Our visibility, particularly on the LGBT+ scene, helps visitors on a night out feel safe knowing that there is someone looking out for them, or just there to have a chat and find out what is going on elsewhere in the city on other days and times. We also increase our visibility and offer specific services and information for special events such as Leeds First Fridays and Hate Crime Awareness Week.
Angels of Freedom volunteers are from a range of different backgrounds and community knowledge all working together to provide compassionate support to all members of the Lesbian, Gay, Bisexual, Trans + community.
As well as the Friday Street Team work Angels of Freedom Leeds also organise and take part in other events and regular activities across the city.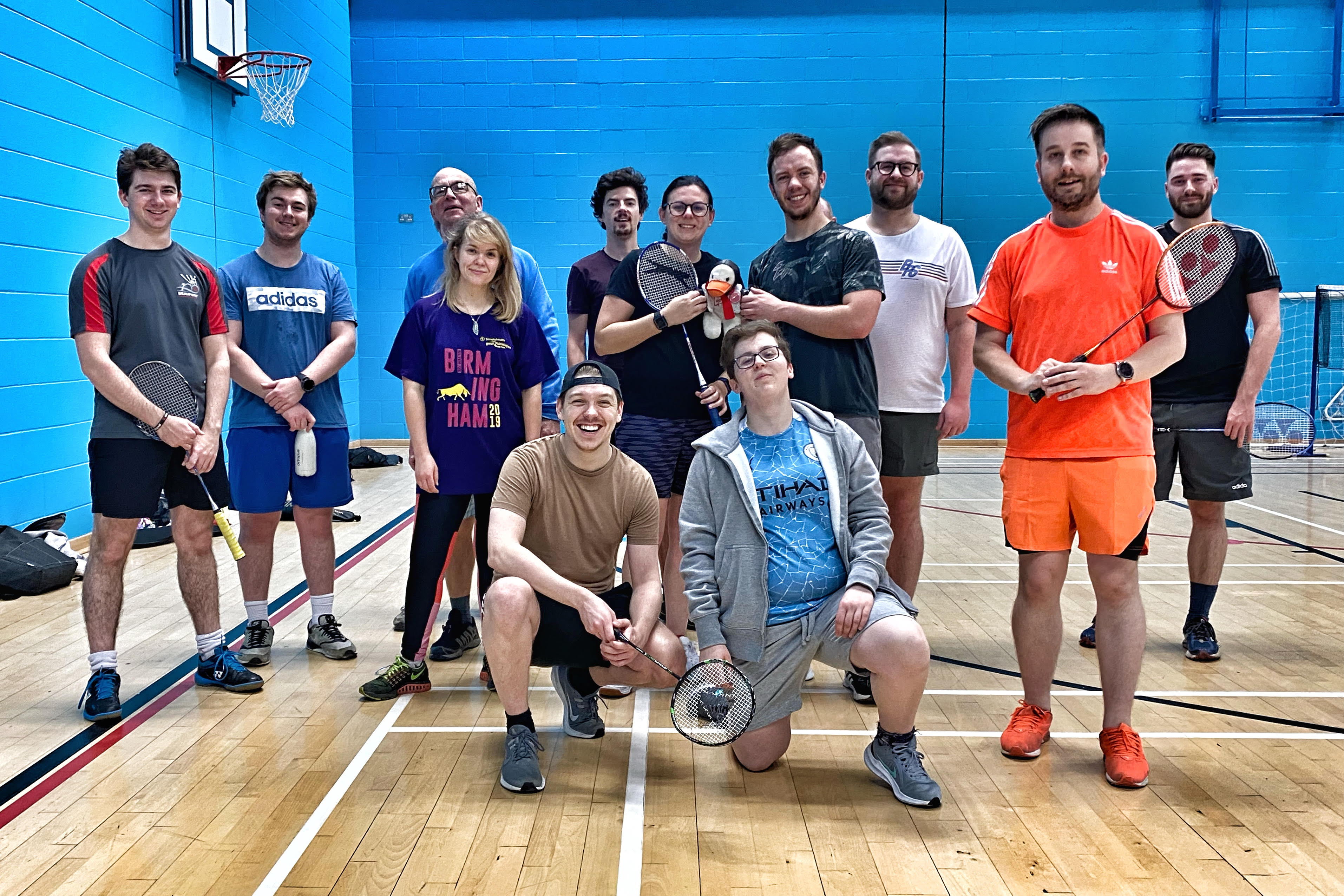 Bad Mittens, an LGBT+ friendly sports club with badminton played each week - twice at Armley and once in Morley. This group is welcoming and supportive, offering something different from a night out drinking and it's great for your physical health too.
The monthly LGBT+ Coffee & Cake Café takes place the first Tuesday of the month (except January) in the Priestley Hall at the Mill Hill Chapel in City Square. Fabulous, friendly people in a safe space, and a lot of fun. Eat lots of cake and play board games in such a warm and welcoming space.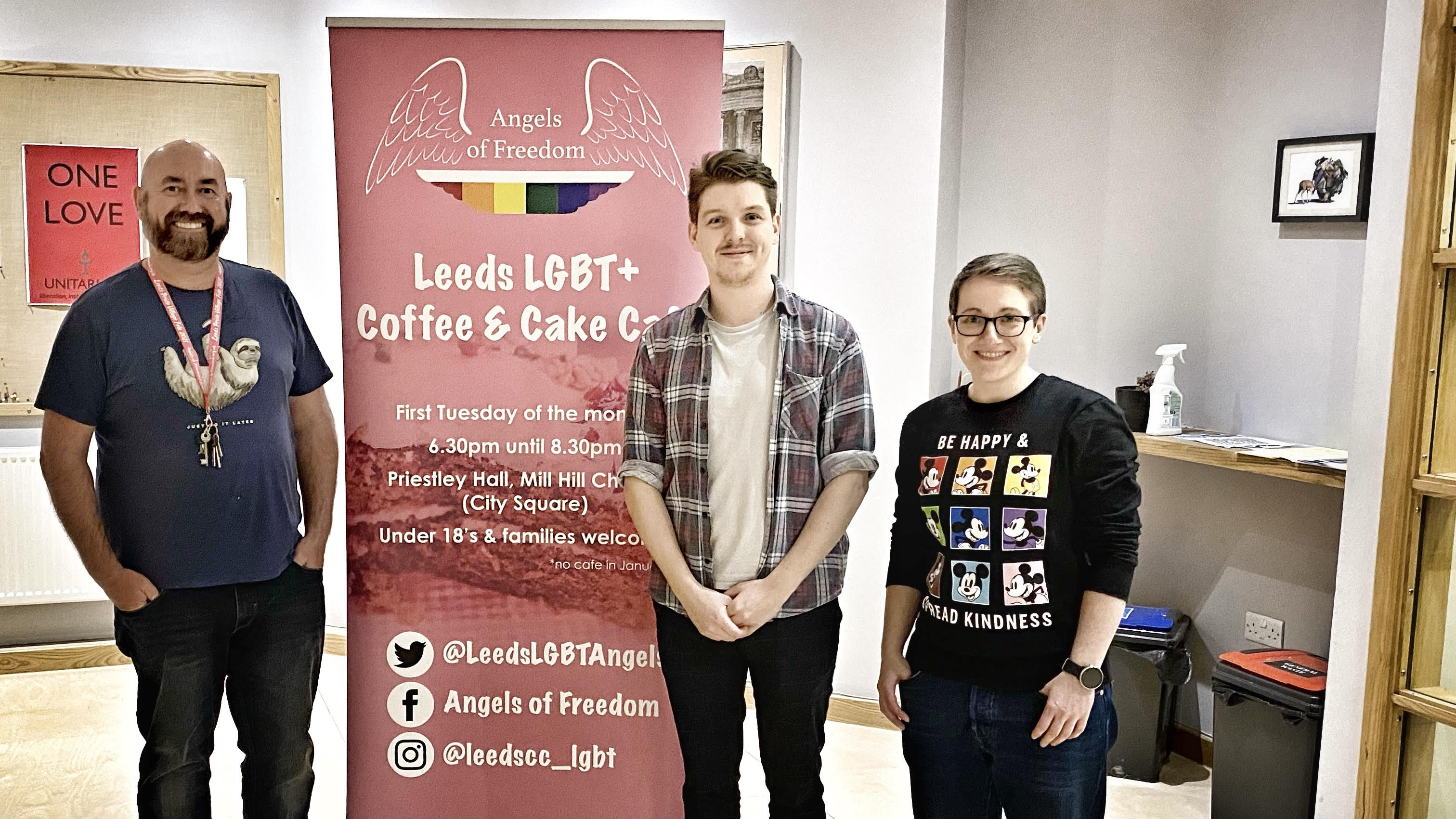 In 2022 look out for the BHA Leeds Skyline quilt of patches made by members of the community and which will be displayed in the Thackray Museum of Medicine to commemorate 40 years of the fight against HIV.
The Angels of Freedom also organised Queer Yulefest in December in the Mill Hill Chapel. An opportunity for LGBT+ artists and craftspeople to sell all their exciting and innovative products in a warm and welcoming environment. And, back in August the Angels also hosted a Pride Village Fete a family-friendly pride event. You can bet there will be much more to come in 2022.
None of these events, activities and initiatives would be possible without all the hard work and dedication of Rob Wilson. His kindness has brought the LGBT+ community of Leeds together and we all owe him a great deal. One way that we can repay him is by volunteering. We always need support with the Angels of Freedom and this is a great opportunity to do good, be kind and give something back plus you'll make some great new friends!
Visit the Angels of Freedom website or email info@angelsoffreedom.org.uk to find out more.
Follow Angels of Freedom on Twitter @LeedsLGBTAngels