Treasures of the Brotherton
Treasures of the Brotherton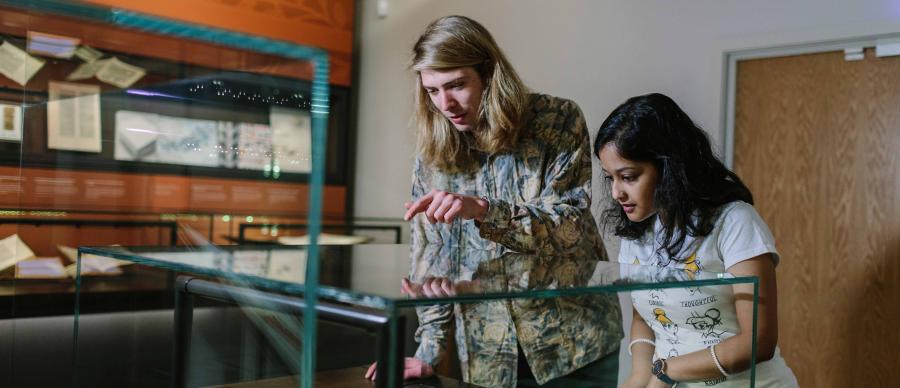 Hide Map
Brotherton Gallery, University of Leeds, Leeds, West Yorkshire,
LS2 9JT
The Treasures of the Brotherton Gallery, located beneath the iconic Parkinson tower, takes visitors on a journey through the University's renowned Special Collections. The Gallery has been made possible thanks to players of the National Lottery – a grant of almost £1.4m from the National Lottery Heritage Fund - and a generous private donation from the Brotherton-Ratcliffe family.
Opening
Tuesday – Friday 11:00 – 14:00.
Closed Mondays, Saturdays and Sundays, bank holidays and days when the University buildings are closed.
The Leeds Inspired website lists thousands of events happening in Leeds every year. You'll find gigs, exhibitions, dance,…
Leeds Inspired manages grant schemes that support arts events and projects taking place in Leeds. Since April 2012 we…
Leeds Inspired grants have supported hundreds of projects, read about some of them here...