Hyde Park Picture House
Hyde Park Picture House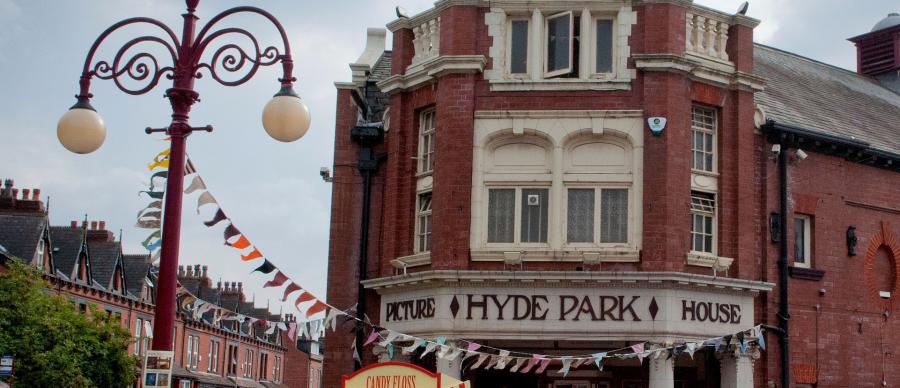 Hide Map
Brudenell Road, Leeds, West Yorkshire,
LS6 1JD
Leeds' only surviving picture palace. The home of independent cinema in Leeds.
Hailed as "The cosiest cinema in Leeds" upon opening the Picture House has been in constant operation since 1914. The programme features a rich mixture of traditional arthouse films, key cross over titles and a varied array of special events delivered in collaboration with a strong selection of partner organisations including Leeds International Film Festival, Leeds Young Film Festival and the University of Leeds.
Level access is available to the stalls via the Brudenell Road fire exit. There are four wheelchair spaces in the auditorium. Sadly at this time our toilets are not accessible via wheelchair.
Opening
Opening times vary according to film screenings
The Leeds Inspired website lists thousands of events happening in Leeds every year. You'll find gigs, exhibitions, dance,…
Leeds Inspired manages grant schemes that support arts events and projects taking place in Leeds. Since April 2012 we…
Leeds Inspired grants have supported hundreds of projects, read about some of them here...