Blog
Hyde Park Picture House Picks
Image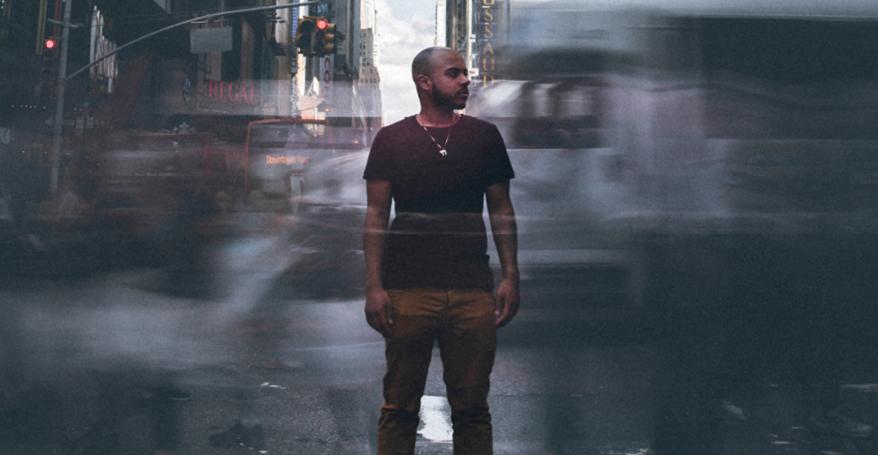 Whilst cinemas are closed and screenings on hold, sadly its not possible for us to share films in the usual way. Thankfully though, a growing number of top independent films are available to stream from home – often for free – allowing you to continue discovering brilliant films from around the world.
With this in mind we've launched Hyde Park Picks to share some of some of the best films available online, with picks coming from Picture House staff, volunteers and partner organisations. We'll also be including occasional non-film recommendations too, from podcasts and books, to other fun bits that we think you'd like.
Monsters Don't Exist (2017)
DETAILS: Italy, 3mins
WHERE YOU CAN FIND IT: Watch it for free on Vimeo here https://vimeo.com/225232530
ABOUT THE FILM: Monsters Don't Exist is a family friendly three minute short, suitable for ages 0-7. We hosted it earlier in 2020 in the London International Film Festival touring programme 'Amazing animations'.  
Tommaso and Giovanni are in detention with just their pencils and paper to keep them occupied. Will they survive the excruciating boredom? Wait a minute, this sounds familiar, doesn't it?! Nicola Bernardi, Luca Barberis Organista and Ilaria Angelini made this short film using 2D and stopmotion techniques when they were students in Milan, Italy. 
You can see their creative processes here https://cargocollective.com/ilariangelini/Monsters-don-t-Exist and here https://themonstersjournal.wordpress.com/
Maybe this film will inspire a drawing contest for your little monsters?
Image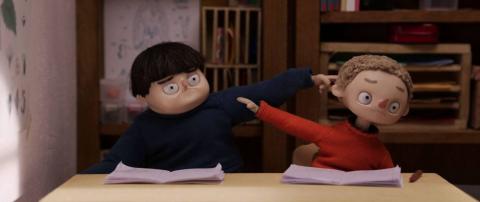 A White, White Day (2019)
DETAILS: Iceland, Denmark, Sweden, 109mins
WHERE YOU CAN FIND IT: Rent this now directly from Peccadillo Pictures. 
ABOUT THE FILM: We'd like to recommend the strikingly beautiful new Icelandic drama, A White, White Day directed by Hlynur Palmason. In a remote Icelandic town, Ingimundur, an off-duty police chief begins to suspect a local man of having had an affair with his late wife. Gradually his obsession for uncovering the truth endangers himself and those he loves.
Winner of the Cannes Critics Week Rising Star Award and Nominated for 12 EDDA Awards (Icelandic Oscars) A White, White Day is a remarkable, elegant, yet eerily gripping tale of love and loss. It's one we look forward to bringing into the cinema at a later date but right now if you'd like to rent this film you can also support the Picture House at the same time!
Head to our website page hydeparkpicturehouse.co.uk/virtualreleases and follow the link to the online player. A portion of the ticket price will be donated to the Picture House.
Image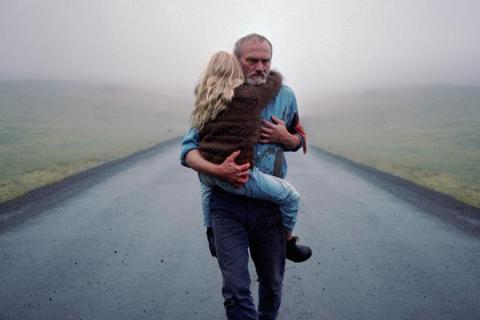 Family Romance, LLC (2019)
DETAILS: USA, 89mins
WHERE YOU CAN FIND IT: Rent it for £9.99 directly from the Hyde park Picture House https://hydeparkpicturehouse.co.uk/film/family-romance-llc 
ABOUT THE FILM: A new film from an old favourite, Family Romance, LLC by Werner Herzog is now available to rent from a variety of channels, but if you get it directly from Modern Films you can opt to support the Picture House. 
In Family Romance, LLC relationships are a business. Family, friends, followers. All available for hire. A man is hired to impersonate the missing father of a twelve year old girl. Shot on video visiting a range of tourist locations around Tokyo, Family Romance, LLC is a fictional take on a real Japanese phenomenon. Like much of Herzog's work the film feels like a fascinating, sometimes puzzling, study of the human condition and the ongoing pursuit of impossible dreams.
Image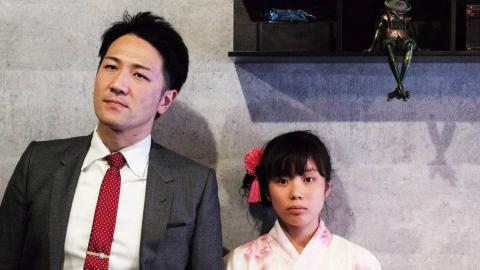 Passing (2015)
DETAILS: Canada, 23mins
WHERE YOU CAN FIND IT: Watch it for free on Vimeo here https://vimeo.com/119696471
ABOUT THE FILM: This short documentary directed by J. Mitchel Reed & Lucah Rosenberg Lee examines the experiences of racism and sexism in contemporary America through the eyes of three transmen of colour. 
It was selected by filmmaker Campbell X to launch PASSING, a new online film programme organised by Birds Eye View for Pride 2020. On selecting this film Campbell X said "Lucah Rosenberg-Lee's Passing is one of the few documentaries to deal with being Black and transmasculine and also to be made by a Black trans man – it explores the experiences of three black men who have undergone gender transitions and explores issues they face with "passing" as cisgender men."
As part of the PASSING programme Campbell X hosted a panel discussion on the first programme, HOME, last week. You can find a recording of this panel on our facebook page here https://bit.ly/3iDE6zY The rest of the programme including all the details of the films and where to find them, can all be found on their website here: https://bit.ly/2BALBHD.
Image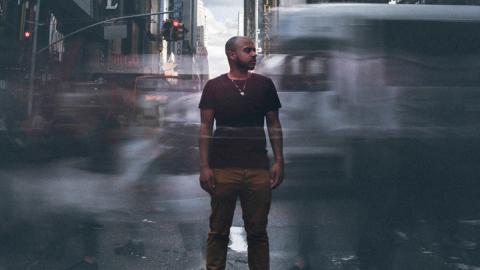 Girlhood (2014)
DETAILS: France, 113mins
WHERE YOU CAN FIND IT: Streaming now on MUBI, sign up for 3 months free access here: mubi.com/hydepark
ABOUT THE FILM: This sizzling coming-of-age story of female friendship, peer acceptance and self-liberation was the third feature film by Céline Sciamma (Portrait of a Lady on Fire). In French the film is called 'Bande de Filles' which translates more directly to English as 'gang of girls' - a better indicator of the story's setting in the tough banlieues of Paris. The film also features an almost exclusively black cast. 
Marieme (Karidja Touré) is a misunderstood but brave schoolgirl, desperate to escape from her difficult reality. Her brother is violent, so at home she must be fiercely protective of her little sisters, however when she meets Lady, Fily and Adiatou she glimpses a new life. Shopping (shop-lifting), dancing & dressing up cement their friendship and her family dramas fade into the background, but street life is dangerous and brings new threats. All of Céline Sciamma's films subtly reveal how women have to navigate a culture that can be hostile to them.
"I didn't feel I was making a film about black women but with black women" says Céline Sciamma "I'm not saying, 'I'm going to tell you what it's like being black in France today' - I just want to give a face to the French youth"
Read the full interview here: https://gu.com/p/47yen/stw
Image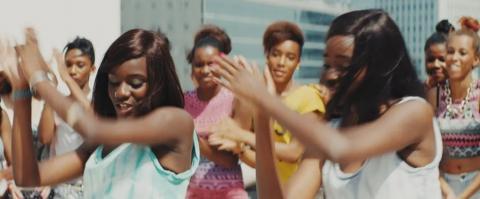 Bayard and Me (2017) 
DETAILS: USA, 16mins
WHERE YOU CAN FIND IT: Watch it for free on Vimeo here https://vimeo.com/185555006
ABOUT THE FILM: Back in February we hosted our first #MusicOnFilm screening with our friends at the Brudenell Social Club. We played one of our favourite docs, Wild Combination about the music of Arthur Russell. This fantastic film was directed by Matt Wolf and we'd like to recommend his short documentary Bayard and Me. 
He made this film in 2017 to tell the extraordinary story of a relationship between civil rights and #LGBT+ activist Bayard Rustin and his lover Walter Naegle. Through this documentary, Walter remembers Bayard and reveals the surprising truth about how they worked around the system just to be together, in a time when gay marriage was inconceivable. 
Image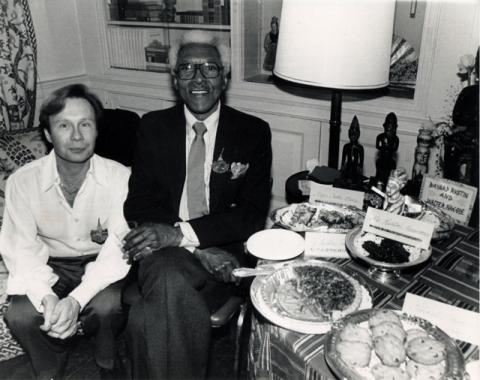 Honeyland (2019) 
DETAILS: Macedonia, 87mins
WHERE YOU CAN FIND IT: Rent this now directly for £3.50 from Dogwoof. https://watch.dogwoof.com/item/honeyland-rental
ABOUT THE FILM: The 10th July is International Don't Step on a Bee Day and so in honour of our small stripey friends around the world we'd like to direct you to the wonderful Macedonian documentary Honeyland. The most awarded film at the 2019 Sundance Film Festival, Honeyland is a visually stunning portrait of the delicate balance between nature and humanity. 
Hatidze and her elderly mother live in a deserted village in the mountains of Macedonia where they cultivate honey using ancient beekeeping traditions. Hatidze attends to her bee colonies that are nestled high in the rocks above the village without mask or gloves. "Half for them, half for me" she says will leave enough honey for the bees themselves. A Turkish family moves in next door, breaking her solitude, they, too, want to practice beekeeping, but don't respect her methods. 
Shot over three years it is a beautiful and immersive film that documents a disappearing way of life. The film is distributed by UK feature-length documentary specialists Dogwoof who have their own online streaming service where you can view many of their titles for just £3.50.
Image