Blog
A fresh new look for the Henry Moore Institute
Image
The Institute's founder Henry Moore (1898–1986) was passionate about education. His commitment to giving people access to learning about sculpture was his motivation for establishing the Henry Moore Foundation, and led to the creation of the Institute, which today houses a gallery, Research Library and Leeds Museums & Galleries' Archive of Sculptors' Papers.
Following these guiding principles, we established:
A programme of free-to-visit sculpture exhibitions for all to enjoy.
Research events which look in-depth at new thinking on sculpture.
Engagement activities for young people, families, community groups and schools.
Dynamic digital content examining sculpture, how it is made and the artists who make it.
Since we opened in April 1993, our audiences have grown, visitor expectations of a modern cultural venue have changed and we have increased our engagement work with young people. Like many cultural venues, we must also fill the void as creative subjects continue to be removed from the curriculum.
Making significant changes to our building will mean that our audiences can continue to grow, access and enjoy our exhibitions, research and our collections and ensure that young people – our potential great creative thinkers of the future – feel at home.
Image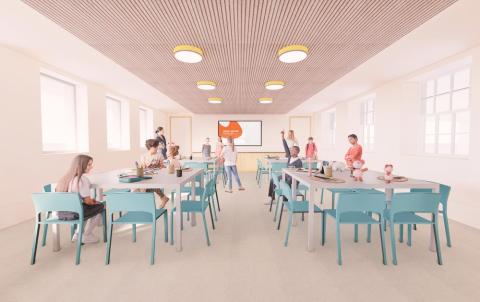 To better accommodate school visits, we are converting one of our current staff meeting spaces into brand new multifunctional learning and engagement facilities that will host creative workshops, discussions and events and encourage people of all ages to engage with sculpture as learners, thinkers and makers.
Our ambition is to make the building more inviting to all audiences.
Our refurbishment will also provide:
A more welcoming entrance area designed to be a meeting point, encouraging visitors to stay longer, take a seat and browse our enhanced shop.
A refreshed area on the ground floor (our 'alcove') that allows us to continue to offer free, creative drop-in activities for all visitors.
Inclusive, fully accessible toilets with baby changing facilities.
An improved entrance to the Research Library on the first floor with new provision for displays drawn from our library special collections.
Increased comfort in our basement seminar room for research events, with natural light, new seating and upgraded technology.
Additionally, we will be replacing the roof and installing solar panels to continue our commitment to sustainability and reducing our carbon footprint.
As a Grade II listed building there are limitations to what we can do to the exterior of building, despite a long-held desire to improve access. While longer-term ambitions remain in place, this redevelopment will focus on making the internal spaces warm, inviting and welcoming.
Image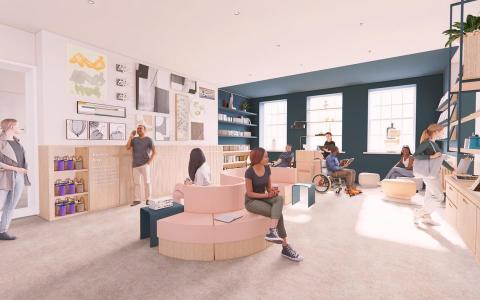 During closure, we will run an offsite research season Brancusi in Britain from February to June 2024 with online discussions and in-person conferences examining Romanian sculptor Constantin Brancusi's (1876-1957) life and work from a contemporary viewpoint.
Our engagement programme with school and community groups will continue offsite.
A lively programme of digital content will be released throughout the renovation, giving insights into sculptors' work, exploring our collections and showing glimpses of the refurbishment as it happens.
We plan to keep the Archive of Sculptors' Papers and Sculpture Research Library open by appointment only during the refurbishment.
At times, there will be access restrictions, so researchers who would like to use our resources should contact the Archivist and Librarian to discuss their needs in advance.
We will reopen in summer 2024 with a solo exhibition by Australian sculptor Hany Armanious (born 1962, Egypt), whose work explores the magical properties of the casting process.
Entry to the Institute will continue to be free of charge.