Scrap Creative Reuse Art Project
Scrap Creative Reuse Art Project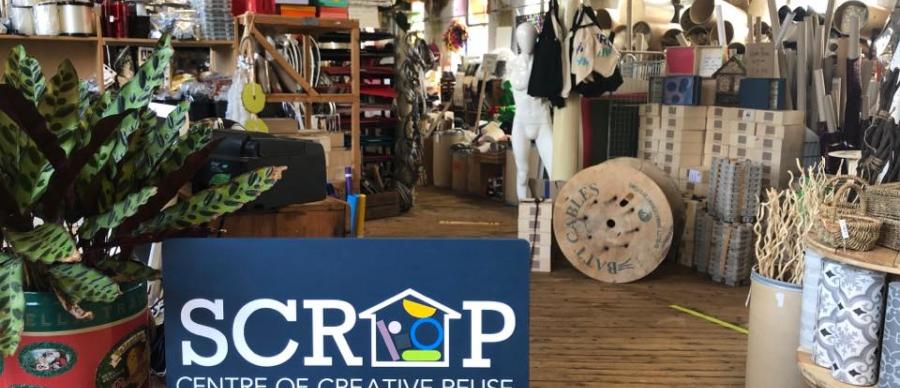 Hide Map
First Floor ,The Spinning Mill, Sunnybank Mills, Paradise Street, Leeds,
LS28 5UJ
Scrap is a social enterprise based in Leeds, focused on helping the environment by reusing waste materials from businesses as resources for art and play.

Our beautiful mill shop is open to everyone and full to the rafters with discarded materials, originally destined for landfill.​ These materials are sold at very low prices and reused for art and play and education by local community groups, schools, students and individuals. ​As well as our ScrapStore we offer a variety of services including ScrapSheds, reSTORE – our new eco-friendly refill station - creative workshops and training. All our activities are focused on the environment and reuse. We also have an online shop here.
Membership of SCRAP is free and open to everyone who would like to buy scrap from us, just join when you visit our shop and are ready to purchase.
Scrap is on the first floor of The Spinning Mill and there is a lift. Inside Scrap is wheelchair accessible and there is a disabled toilet.
Parking
There is plenty of parking available at the Sunnybank Mills complex. Outside Scrap but also further into the complex there is well signposted overflow parking. Parking is also available on the street, some of that is time limited.
Opening
Weds - Sat 10am - 4pm
The Leeds Inspired website lists thousands of events happening in Leeds every year. You'll find gigs, exhibitions, dance,…
Leeds Inspired manages grant schemes that support arts events and projects taking place in Leeds. Since April 2012 we…
Leeds Inspired grants have supported hundreds of projects, read about some of them here...