Rowley's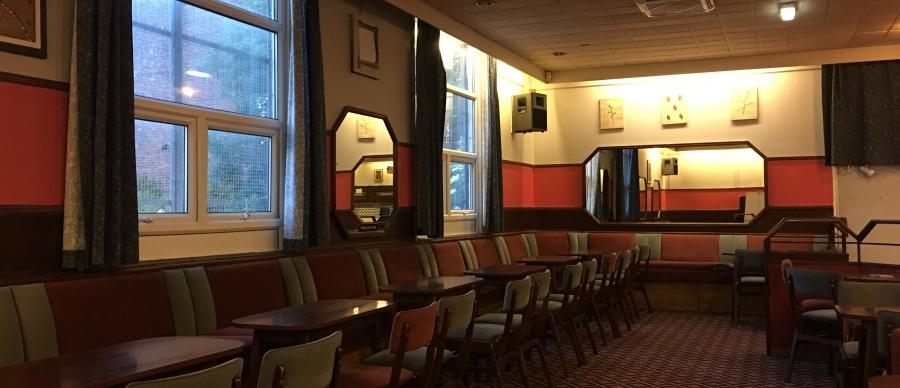 Hide Map
Rowley's
Rowland Road Working Men's Club, Rowland Road, Leeds,
LS11 6ED
Rowley's (or, Rowland Road Working Men's Club) is a community space and social club run and owned cooperatively by its members in Beeston for over 100 years.
Rowley's was set up by a group of enthusiasts in 1911 that wanted a space to socialise and relax at the end of a long day. Since, it's survived two world wars, been highly commended in 'clubland' and seen many, many changes over the years. In 1967 the members made enough money to buy the club and made refurbishments to collectively create what you see today. Now in 2019 we are working to make the outside more friendly to our neighbours with a new mural and plants as well as expand our offer to welcome in those who might not have been to a club before. By doing this we hope to broaden the membership and continue to run this valued, community-led resource for the next 100 years! 
Pop in to visit and take a look around any night of the week or get in touch if you would like to join!
Schedule for the week:
Monday to Thursday - open 6pm to 11pm
Thursdays - ladies night with bingo in the lounge
Friday to Sunday - open 4pm to 11pm 
Weekends - live entertainment, bingo and raffles
Serving alcoholic and non-alcoholic drinks, tea, coffee and bar snacks (crisps and nuts).
Rowland Road, LS11 6ED
Introducing Rolley's...
Is it just a bar? - No, there are loads of different things you can do here, even if you don't drink. There are games including snooker, darts, dominoes, a judo club and bingo, Sky sports and live music every weekend. We have a large lounge room, fully kitted out concert hall, smaller meeting spaces and a peaceful outdoor area. In addition, all the activity is defined by the members and we welcome new ideas!
Do you have to be a 'Working Man' to join? - No, this name refers to our history, nowadays it is more of a cooperatively-ran social club. Anyone over 18 years old can become a member and you don't have to be 'working' or a 'man' for that matter! It's only £12 the first year, then £5 for every year after, giving you access and part-ownership of this huge, community resource all year round.
What do I get if I join 'the club'? - Free access to the main spaces, games and weekly performances during opening hours. A place to bring your friends and family (children are welcome) and meet your neighbours. Discounts to room hire (insert a starting price) where you can host celebrations such as weddings and birthdays as well as host meetings, gigs, events, fundraisers and social groups. (can people cater themselves? This might be a draw)
What is special about the Rowley? - The club is founded on community principles and is a home away from home. A place to relax away from life's demands, to socialise and be with friends. It is owned by the people and not for profit, ran by and for the local neighbourhood with all the proceeds going back into maintaining the space.
What would you like to see happen in Beeston? - A free, family film night? Local book club? Sober party night? Football team? Host it at the Rolley! We are up for and open to any new suggestions members might have to try new things out here. Just pop in and let us know and we can help you make it happen!
Is it for me? - The club is open for anyone to join all year round. Pop in to visit and take a look around any night of the week or get in touch if you would like to join!
The Leeds Inspired website lists thousands of events happening in Leeds every year. You'll find gigs, exhibitions, dance,…
Leeds Inspired manages two grant schemes to support arts events and arts projects taking place in Leeds. Since…
Leeds Inspired grants have supported hundreds of projects, read about some of them here...