Leeds Corn Exchange
Leeds Corn Exchange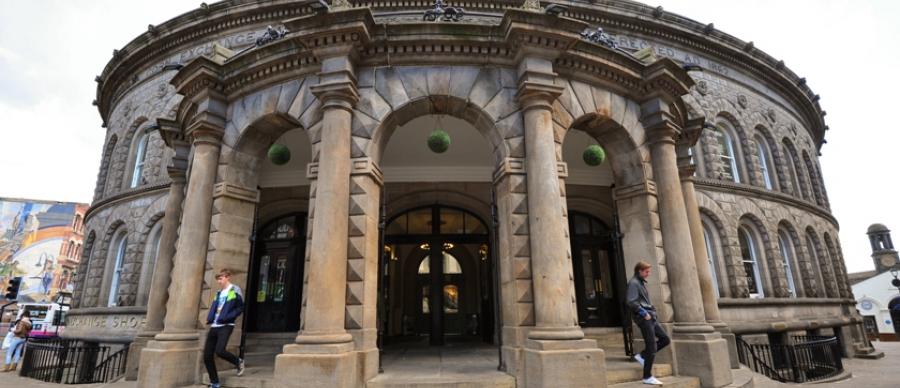 Hide Map
Call Lane, Leeds,
LS1 6DG
Leeds Corn Exchange is one of Britain's finest Victorian buildings and a Grade 1 listed structure. Designed by Cuthbert Brodrick and completed in 1864, Leeds Corn Exchange holds tremendous significance both as an architectural masterpiece and cultural icon.Leeds Corn Exchange is proud to champion the very best in creative, innovative and independent retail enterprises, and the building's striking features provide the backdrop for a unique shopping experience. Now just one of three Corn Exchanges in the country which still operates in its traditional capacity as a centre for trade, Leeds Corn Exchange sits at the heart of the local community.
Wheelchair access can be found via Cloth Hall Street, on the right hand side of the building, and there is a lift that serves all floors.
Food & Drink
Pop Up Space
Retail
The Leeds Inspired website lists thousands of events happening in Leeds every year. You'll find gigs, exhibitions, dance,…
Leeds Inspired manages grant schemes that support arts events and projects taking place in Leeds. Since April 2012 we…
Leeds Inspired grants have supported hundreds of projects, read about some of them here...