The Brudenell Social Club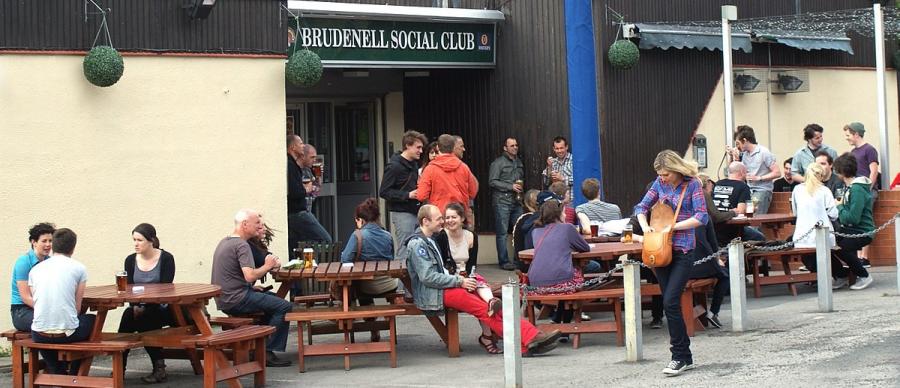 Hide Map
The Brudenell Social Club
33 Queen's Road, Leeds,
LS6 1NY
The Brudenell is a lively and fun loving venue that embraces music and art under a wide and diverse umbrella that has no boundaries.
Our open music policy believes in freedom and creation and holds the belief that music and expression provide useful social interaction.
It is a community 'non profitmaking' venue, that holds charitable status, based in Leeds 6. The Brudenell Social Club is owned by its members, run by its members, for its members.
The Brudenell is most famous for hosting secret gigs for bands like Franz Ferdinand and the Kaiser Chiefs. However, it has been a centrepiece of the Leeds music scene for a number of years, and hosts gigs most nights of the week, which are put on by a variety of local promoters.History
The name Brudenell is said to come from the family of James Thomas Brudenell, who owned Kirkstall Abbey after it ceased to be a monastery in 1539. James Thomas Brudenell was also the Earl of Cardigan. This connection explains why many roads in the Hyde Park area of Leeds are named Cardigan and Brudenell, and therefore how the Brudenell itself got its name.
The Brudenell Social and Recreational Club has a long and varied history and was formed on December 8th, 1913, it bought its first premises and current land shortly afterwards where it is still located today.
The Brudenell is not just about music... facilities include: a lounge, Games Room with Snooker Table, 5 Pool Tables, Darts, Table Football, Pinball Machine, a large concert room, Sky TV and ESPN showing all the live sports in HD.
We serve quality local cask and world speciality craft ales that sit alongside well known and accessible brands, all at a fair price.
We also have other local groups whom are situated here including Photography, Film and even Origami groups meet on regular occasions.
The Brudenell Social Club welcome deaf and disabled customers to the venue.
Venue Access
Brudenell social Club has step free access from the entrance to the viewing platforms of both gig rooms. There is also a newly installed accessible toilet, which is accessed via a RADAR key.
Bookable Access Facilities + How to Apply
Personal Assistant tickets
We offer a Personal Assistant ticket to any customer who may not be able to attend a show without the support of a PA. if you require a PA ticket, please give us an email or call to discuss your requirements. We will then confirm this ticket via email. You will be asked to provide evidence for the PA ticket to be issued
Accessible viewing area
If you require use of the viewing platforms and/or a seat, please let us know in advance where possible, to ensure we are aware of your access needs
Accessible parking
There is parking available at Brudenell Social Club. We do not have specific accessible parking bays
Travel Guide and Arrival Guide
Taxis can drop customers off within our car park, right outside our front door. Our nearest train station is Burley Park, which is 850 metres away. Leeds Station is also nearby, at 3080 metres away. Our nearest bus stop is 120 metres away from our front door, and is served by the 56 route to and from Leeds City Centre/train station
The Brudenell is open from 12pm, and the gig rooms tend to open from 7:30pm as standard, door time is usually printed on the ticket.
If you require early entrance into the venue as part of your access requirements, make yourself known to our door staff before doors (7:20pm), who will be able to help.
Toilets
At the Brudenell we have one accessible toilet, which is situated 30 metres from the main room viewing area and 16 metres from the Community room viewing area.
Customers with Medical Requirements
The Brudenell welcome customers who may need to bring medication, food, drink or medical equipment to manage a medical condition. We may be able to keep medication refrigerated for you, so just let us know in advance and we will do our best to accommodate. You'll need to contact us in advance should you need to refrigerate and medicine.
Assistance Dogs
We welcome assistance dogs into the venue and will happily provide a bowl of water if needed. However, not all events are suitable so please contact us before hand. We may be able to offer a location where the dog could stay during the gig, but please get in touch to discuss this further.
Strobe Lighting
We do not have strobe lighting at the venue, but from time to time bands may bring it with them, in the event this happens, signs will be on display on the evening, please get in touch if you have any concerns.
Other Info (e.g. assisted performances)
At present we do not offer any assisted performance options, but this is something we are exploring.
We do not have any lowered bars at the moment, but our staff are willing to help in any way they can
Large Text / Easy To Read Guides
A printable copy of this information can be downloaded in PDF format here.
An easy to read menu with our standard drink prices can be viewed here.
Attitude is Everything
We are working with Attitude is Everything and have been awarded silver on their Grassroots Charter of Best Practice. Attitude is Everything recruit Mystery Shoppers and Volunteers, so do contact them if you are interested.
Contacting Us
If you need to contact us with a venue access query please contact:
Jilly Chatten
jill@brudenellsocialclub.co.uk
0113 275 2411 (during office hours only, 10am-6pm)
Response time will be a maximum of 5 days, email is best line of contact. Please be aware that if your request is for a PA ticket, please use the email address above, we need at least two weeks in order to process these sorts requests.
Opening
Our usual opening times are:
Sunday - Thursday 12:00 - 12:00pm
Friday - Saturday 12:00 - 1:00am
The Leeds Inspired website lists thousands of events happening in Leeds every year. You'll find gigs, exhibitions, dance,…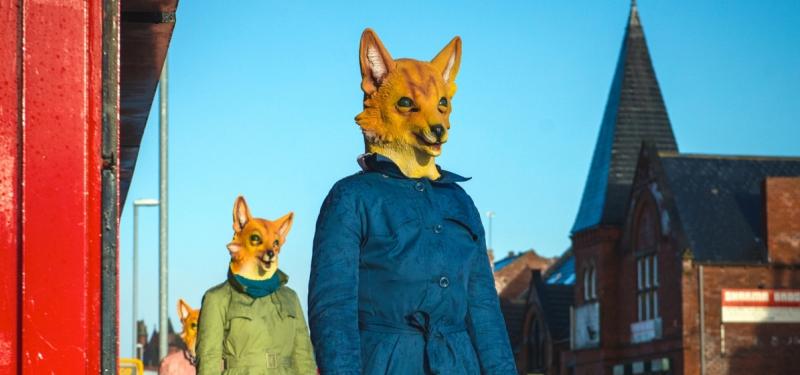 Leeds Inspired manages two grant schemes to support arts events and projects in Leeds. Since April 2012 we…
Leeds Inspired grants have supported hundreds of projects, read about some of them here...