Bramley Baths
Bramley Baths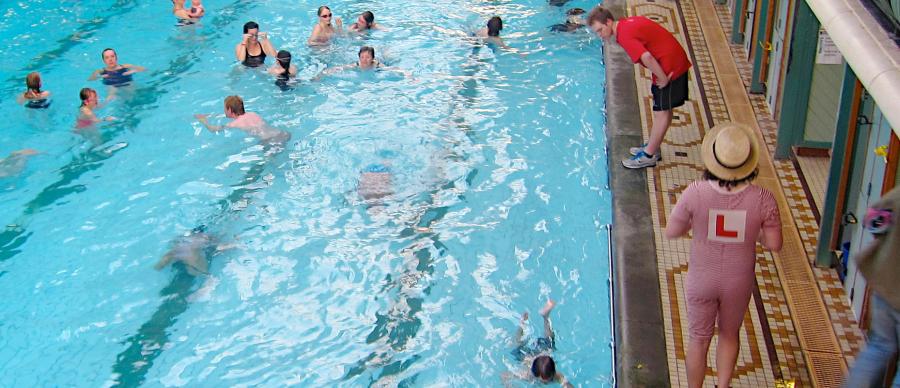 Hide Map
Broad Lane, Bramley, Leeds, West Yorkshire,
LS13 3DF
Bramley Baths is a community-led, not-for-profit centre for fitness, health and fun, which houses a public gym, swimming pool, steam room and space for community events, meetings and fitness classes.
Built on the site of a foundry, Bramley Baths first opened as a pool and public bath-house in 1904, enabling local residents to wash, swim and use the new Russian Steam Baths – fashionable with the Edwardians as a healthy past-time. The foundry chimney built with 8000 Kirkstall bricks, still towers over the baths and can be seen from across Leeds.
The swimming pool is on ground level and poolside, plus changing rooms are accessible and wheelchair friendly. There is a disabled toilet and changing facilities. The Recreation Room is wheelchair accessible, but some help may be needed with doors. There is a hoist for the pool, and staff are able to support and help wherever possible. We recommend that you contact us in advance of your visit if you have any access needs or questions.
Opening
Bramley Baths is open 7 days a week. Plese contact the venue directly for timetables.
Community Centre
Leisure Centre
Leisure Venue
The Leeds Inspired website lists thousands of events happening in Leeds every year. You'll find gigs, exhibitions, dance,…
Leeds Inspired manages grant schemes that support arts events and projects taking place in Leeds. Since April 2012 we…
Leeds Inspired grants have supported hundreds of projects, read about some of them here...