Blog
WHYHydePark - aren't you lovely?
Written by
Left Bank Leeds
Image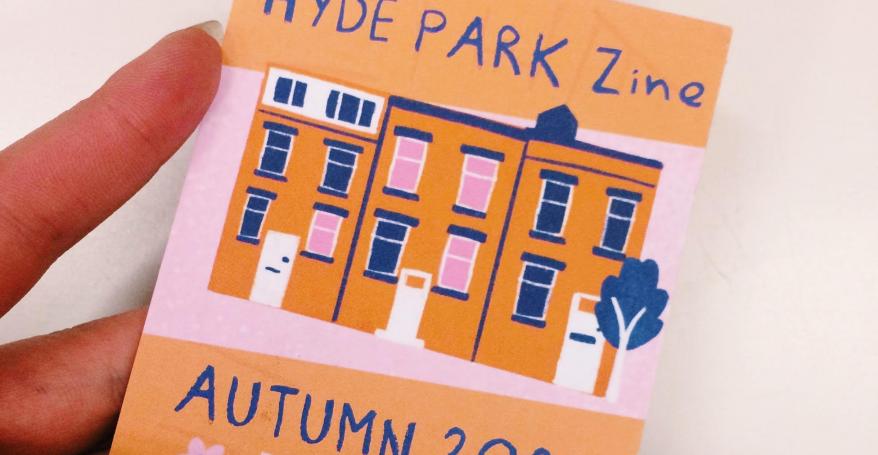 @WHYHydePark is a new social feed highlighting all that is wonderful in Leeds' Hyde Park.
The Zine comes out four times a year and will feature artwork from local artists as well as a snapshot of all the fantastic things to be proud of in the area.
This is a collaboration between independents in the area including Leeds Refills, The Grove Café, Left Bank, The Brudenell, Hyde Park Book Club and more as businesses in the area work together to support Hyde Park and its community.
This first Zine is designed to say hello to existing residents and welcome new ones to Hyde Park and Burley with a beautiful map of the area created by local illustrator Megan Dobbyn @megdobbyn_illustration
Image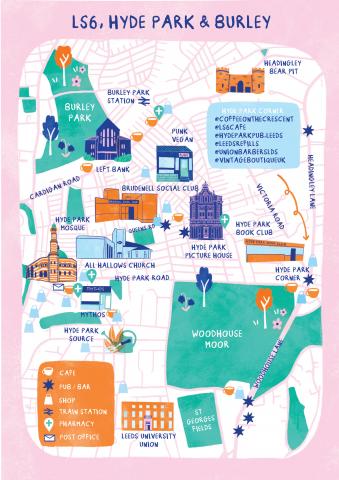 Zines can be found in local shops, cafes and venues in Hyde Park as well as in venues and shops in the city centre and other areas across the city including Headingley and Chapel Allerton.
Image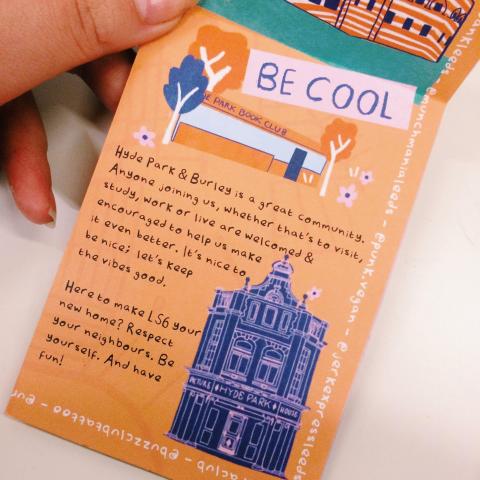 We are looking for contributors, photographers, writers and local businesses wanting to get on board and shout about all that is great in Hyde Park – just drop us a message @WHYHydePark!