Blog
Shoddy Work
Image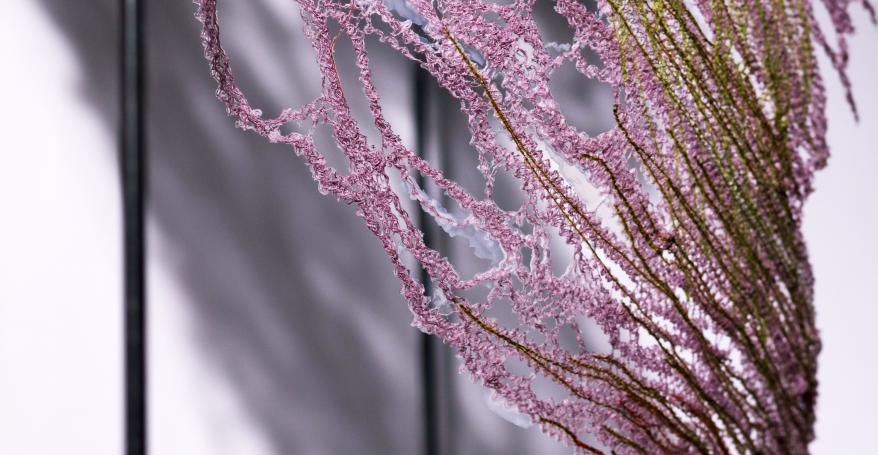 Gill Crawshaw introduces the ideas behind 'Shoddy', an exhibition of disabled artists' work.
"This April Shoddy will bring together work which uses textiles and recycled fabrics in different ways, by artists from across the country. They responded to a call-out for work that challenges negative assumptions of disabled people, in an exhibition that aims to make the work of disabled artists more visible in Leeds. I'm on a mission to raise the profile of disabled artists and to spark some conversations about disability arts, access and inclusion. Organising an exhibition, as well as hopefully being a worthwhile project in its own right, is an effective way of doing this, sparking conversations about disability arts, access and inclusion.
That's just what happened in December when I hosted a public event supported by Hammerson plc at Inkwell, to discuss "What is disability art?". A group of disabled and non-disabled people, artists, students, activists and others debated the issue, although we didn't agree an answer to the question! A widely agreed definition is that disability art is art made by disabled artists that reflects their experiences of being disabled. Disability art has been closely linked to the disabled people's movement and the social model of disability. Disability art was my route in to activism. But that was many years ago, and it was great to have that definition challenged, updated and expanded. We all had the chance to hear what others thought was important: art and creativity coming out on top.
Disability art, identity, creativity, access, protest, representation – the issues are closely interlinked. Ultimately I think where we did agree is that we want disabled artists to be more visible and disabled people to be able to enjoy the arts without barriers – and for that not to be a big deal.  You can read some of Gemma Nash's reflections on the event
here
. 
Shoddy is the name for new cloth created from woollen waste and recycled fabric. This original meaning is now largely unknown, and the word has come to mean of inferior quality, shabby, broken-down. Rejecting these labels is a strong statement for a disability arts project. Playing on the word and thinking about its different meanings, has given the project a number of themes, not all disability-related, to which the artists have responded.
Image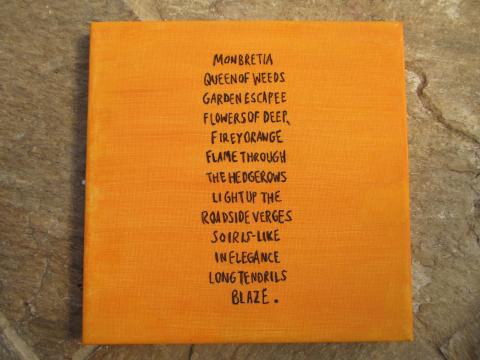 The first of these themes is the material, manufacture and history of the shoddy trade. The processes for producing shoddy were invented here in West Yorkshire in the 19th century on the Batley / Morley border and the shoddy business was strong in these parts. Our second focus is re-using, recycling and repurposing, referencing the fact that shoddy is an early example of recycling. Finally, and importantly, the exhibition names the current treatment of disabled people as shoddy. The project is framed against the background of cuts to welfare benefits, a raft of massive cuts to public services, including social care services, that are disproportionately affecting disabled people, and a climate of demonising those who receive benefits or other support. This is beyond shoddy treatment – it's downright cruel.
Image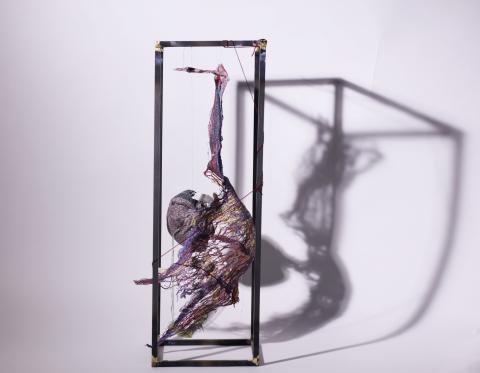 If you're expecting Shoddy to be an exhibition of fine needlecraft, think again!
Nineteen individual artists and groups
are showing work that includes installations, sculpture, wall hangings, participatory work, as well as using tapestry and embroidery techniques." 
Lead image: Aoife O'Rourke