Image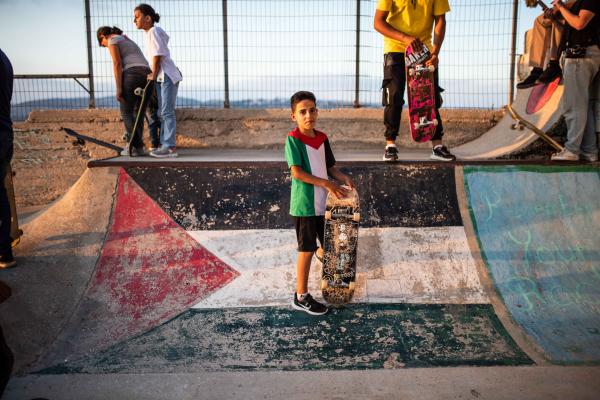 Fri 24 Nov 2023
Walls Cannot Keep Us From Flying - Film & Speaker & Music
Event organiser:
Leeds Palestinian Film Festival
To get down and to always get back up again! On this evening, we will be celebrating the emergence of the Palestinian skate scene in the West Bank (and in Gaza) over the last ten years.
In support of Skatepal, a UK-based charity that builds skateparks and teaches skateboarding in the West Bank, we will screen 'Walls Cannot Keep Us From Flying' by American director and photographer, Jonathan Mehring. We will also interview some Palestinian skaters still living in the West Bank, Omar Hattab and Yasmin Foqha, in addition to local academic, artist and researcher, Dani Abulhawa, who will join us to discuss the critical importance and value of skateboarding subculture in Palestine.
With Souq Sounds
Bennett Road
Leeds
LS6 3HN
United Kingdom
Show on map
Date
Tickets

Free entry - Book your place online via the link
Access
Links

Leeds Palestinian Film Festival