Image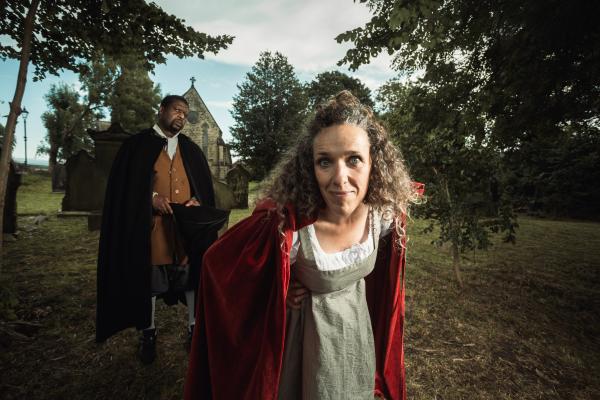 Thu 23 Nov 2023
Mutton
Family friendly
Event organiser:
Brave Words
It all started when I lied to me husband, flogged his furniture, and me pet hen started prophesying the end of the world… no wait – actually – it were the mutton that did it…
1809. Mary Bateman is about to be hung for witchcraft and murder. Only one of those things is illegal. Her career of crime has included fake identities, magic charms, poisoned pudding, a holy hen, drunk watchmen, a fire at the mill and – of course – a freshly-shaved leg of MUTTON.
MUTTON is a dark comedy exploring the life and times of the Yorkshire Witch. How the desperation of ordinary folk in the early 1800s is paralleled today. The dangers we face by grasping a little more control over our lives, and why we should take patriarchal history and shove it up a chicken's arse.
"the storytelling feels fresh, and while the story is deeply personal, the themes are universal…a powerful show"
– The Wee Review on How to Be a Better Human
10 Cardinal Road
Beeston
Leeds
LS11 8AL
United Kingdom
Show on map
Date
Tickets

Please note, this event is Pay What You Can, with a £1 minimum. If for any reason you want to reserve a free ticket, please email rheanna@bravewords.co.uk - no questions asked!
Access

Accessibility

Age guidance: 12+    
Content warning:
- Threat of hanging
- Themes of domestic violence 
- Infrequent use of strong language 

Baby changing facilities

British Sign Language Interpreted

Buggy friendly

Wheelchair access
Links