Blog
BasementArtsProject is 10 years old - Participate to Celebrate
Written by
BasementArtsProject
Image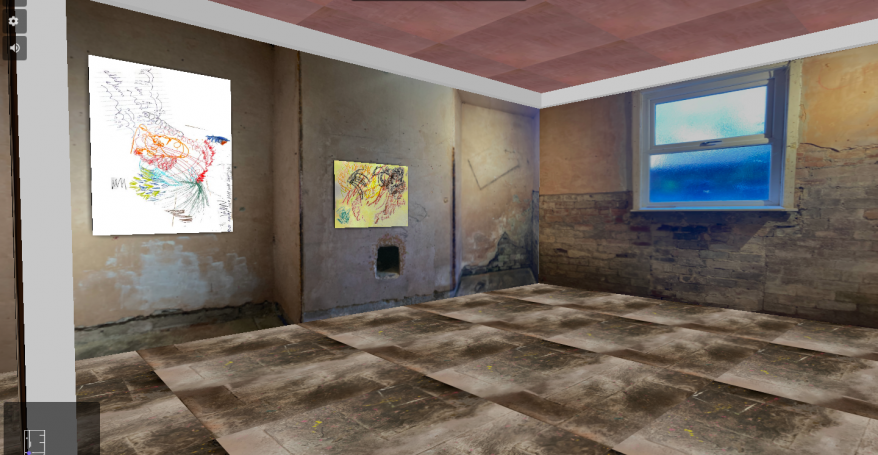 On Friday 2nd April 2021 it is 10 years to the day since BasementArtsProject threw open the kitchen door for the first time with a project by Kimbal Quist Bumstead. 
To celebrate this longevity, and despite the pandemic lockdown, we have invited Kimbal back for a covid-safe event that will allow all of those who have sailed with us for the first decade, and those who may be reading one of our invitations for the first time, the opportunity to be a part of our transition into the second decade. 
We Are Still Here: Sonic Landscapes
In place of what would have been a physical exhibition, I am going to be virtual artist in residence throughout April at BasementArtsProject. I will be creating an audio-visual installation in an online exhibition space that I have created to resemble the basement where the exhibition would have taken place. Given that we are all still at home, I thought it would be nice to do an interactive activity that involves taking a fresh perspective on the environments around us.
My project for this residency/ exhibition is a bit of a departure from my painting work, although it comes from the same root; layers, traces and materiality. The current project is about exploring individual experiences of sonic environments through mark making. 
What do the sounds around you look like if you close your eyes? What kinds of textures and rhythms can you hear? 
You are invited to make a 'sound drawing' (with your eyes closed) and an audio recording in a location of your choice. It could be indoors or outdoors, wherever you feel comfortable to sit and draw with your eyes closed. The aim of the exercise is to use the act of making marks on the paper as a way to tune in to the the different sounds you hear. 
How can you represent these sounds by making different marks on paper? Think doodling while on the phone rather than representational art!
I intend to use images of these drawings to create a digital collage – a kind of collective 'map' of multiple layers of marks and textures; and the sound recordings as samples to create an audio collage/ piece of music in multiple fragments. I intend to work with the textures and patterns that emerge in both the recordings and the drawings, looking for similarities and differences, to create both visual and sonic collages. These two elements will be presented together in the virtual exhibition space, which visitors will be able to walk around as if taking a journey through an imagined landscape.
The piece will evolve and grow as and when I receive materials and will be constantly updated throughout the course of the residency.
If you would like to get involved with the drawing and recording please click the pink button below to read more detailed instructions, where you will find a link to the google form where you can upload images and recordings. I will be accepting submissions until the last week of April, but please don't wait until the last minute, since I will only be working with the materials that are submitted, so the more the merrier!
If you would like to take part visit https://www.kimbalbumstead.com/news for a full description of how to submit drawings and sounds for the project
On Friday 2nd April we will be launching the virtual BasementArtsProject. To get the link as soon as it is released sign up for alerts via our mailing list at https://www.basementartsproject.com/contact