Ping Pong
10th October 2012 1:30pm
Hyde Park Picture House
Brudenell Road, Leeds, LS6 1JD
To celebrate the International Day of Older Persons we are screening a film called Ping Pong, which films the Over 80's World Table Tennis Championship in Inner Mongolia! Ping Pong is 'a funny and emotional film about people who might be old, but still want gold.' The film has received good reviews and from the outset the film challenges perceptions of what it is to grow old.
Les D'Arcy, who is one of the competitors that appears in the film, will introduce the film. Before the screening Les will invite people on stage for a game of table tennis. If you want to play him then please show up earlier. Les has a range of talents including world records and we hope that he will bring along the Olympic Torch that he recently carried in the torch relay. There may be an opportunity to have your photo taken with the torch!
Tickets are free on the door on a first come first served basis.

We will be asking attendees to consider a donation towards the minibus campaign.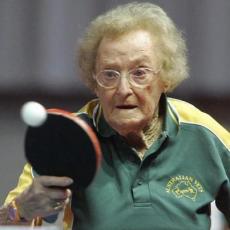 Javascript is required to view this map.